It's more than just a museum! Climb aboard a railroad caboose. Sit behind an old school desk in the country school. There's so much to see at the Kittson County Museum and History Center in Lake Bronson! Whether you have an interest in early pioneer life, agriculture, genealogy, or just like to look at "old & interesting items" – this is the museum to visit! The large exhibit area includes pioneer era displays, a large machinery collection, and a nice collection of antique & classic vehicles. You can also check out the historic such as a log cabin, a Soo Line depot & caboose, a country school & a country church.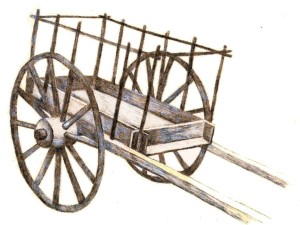 The research library at the museum offers a variety of genealogical resources including the county's newspapers on microfilm, census records, cemetery and obituary indexes, atlases, etc. If you are unable to come & research at the museum, staff is available to help with your research needs. Just call, mail or email your requests. There is no set fee for genealogy research, however, donations are appreciated!
Bring the family to the Kittson County History Center & Museum (free admission!). You will be glad you did!
Free Admission, Donations welcome
Location:
332 East Main Street
Lake Bronson, MN 56734
Lake Bronson is located 45 miles north of Thief River Falls on Highway 59. The museum is located on the east side of town on the way to beautiful Lake Bronson State Park. A wonderful paved, bike path connects the museum to the park.
Hours of operation:
Summer Hours (Memorial Day – Labor Day): Monday – Friday 9 to 5, Weekends & Holidays 1 to 5
Winter Hours: Monday – Friday 9 to 5, Closed Weekends & Holidays (Closed Mondays in December, January, February)
Telephone number: 218-754-4100
Website address: http://kittsonhistorian.ning.com/
Email address: history@wiktel.com
Facebook Page: https://www.facebook.com/KittsonCountyHistoryCenter
Mailing address:
332 East Main Street
Lake Bronson, MN 56734
Contact person: Cindy Adams
Special Events:
Friday, August 4, 2017 – "Cruise-See-'Em at the Museum" – Car Show & Picnic Supper Fundraiser 4 pm
Saturday, August 5, 2017 – Silent Auction Fundraiser – 11 – 2
[fgallery id=1 w=450 h=385 t=0 title="Kittson County History Center and Museum"]